by Lesley Cox
Tips on finding an artist you love or painting you have to buy
So, how exactly do you find the perfect artist and the perfect painting for your home? The internet is the obvious first port of call when looking for an artist or looking for work that you like and want to buy for your home.
There are so many great art sites like Saatchi and Art Click, Artnet and Artsy. These are all fantastic sites to begin your search. However, you might find the sheer volume of artists represented overwhelming. Another consideration in trying to find an artist on a large commercial site is a question of standards. This is because some of these sites have very strict criteria about the standard of work that can be shown, others don't.
But, how do you narrow that down amoung thousands and thousands of websites? Well obviously, you might know the name of the artist and google that. Or, you might google a specific type of painting like 'abstract thick paint landscapes by palette knife' and get a result like this for example, https://lesleycoxart.com/shop/The-Pier-p364544863
I'm an painter, (thats why this blog is talking about paintings!). Primarily I'm an oil landscape artist but I also work with ink so if someone knows me and knows my work, they won't have trouble finding me. But maybe you just want to see what you like or you might not even know what you like yet!…. So how do you do begin the search for an artist and painting that you love?
Well, here are 5 top tips coming up!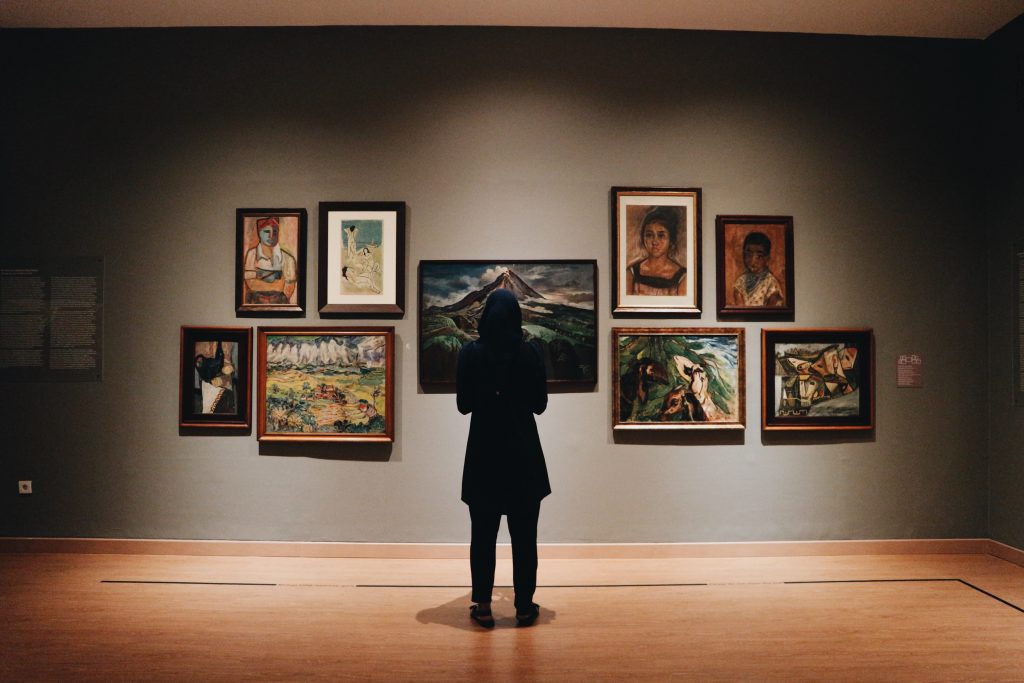 Tip 1.
LOOK and Look again to find an artist you love
Look at as many paintings as you possibly can! Trawl galleries online and in person, the only real way you are going to figure out what you like is to keep looking. Keep a file of your favourite artists and types of art, you'll begin to notice a trend. For instance; you might realise you have saved a lot of portraits. They are semi abstract and mixed media. Or you have lots of contemporary moody skyscapes, for example https://lesleycoxart.com/shop/You-Want-it-Darker-Too-p317210899. Or you might like an oil on canvas painted with a palette knife because you prefer it to brush marks and it includes your favourite shade of blue. Or maybe you like the gentleness of an ink wash or water colour like some of my ink studies https://lesleycoxart.com/shop/Ink-Work-c82840083
Of course, you are not going to only exclusively like one type of painting, but in general people have broad preferences such as contemporary over traditional, realistic over abstract, landscapes over portraits etc. Extensive research and looking are key to finding your perfect artist and that perfect painting just for you.
Tip 2:
Get to a Gallery and find an artist you have to collect!
If you can, see a painting in real life. There is nothing like getting up close and personal to a painting in a gallery and really looking at it. The brush strokes or knife marks, the subtle or bold colour combinations, the use of mixed media, the composition, this is where the story of the painting all comes to life before your eyes. Get to see as much live art as you can. Go to galleries, openings, museums, art fairs. Rummage through art books. Find an artist you like and find out all you can about them.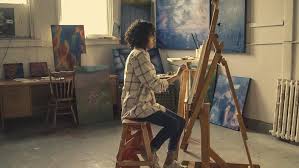 Tip 3:
Visit a studio and speak to the artist
If you are looking at art online, make sure to use the zoom tool. Get in close, look at the detail. See if the artist can send you photos from different aspects or if they are close enough make an appointment to view the work in their studio. Artist's love showing off their work and talking about it, most will oblige. Speaking directly to the artist about the work can give you a lot of information that helps with your decision. Most artists have websites and they have a contact section so go ahead and ask your burning question and get to know the artist a little better.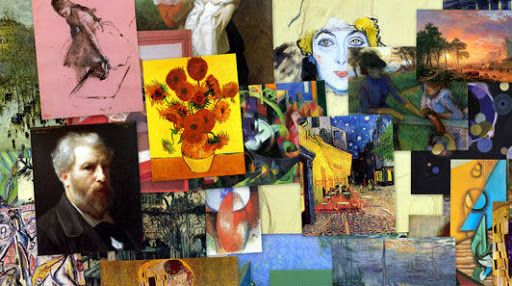 Tip 4:
Collectives and shows are great for finding an artist
Looking at work displayed by independent art collectives and group shows is a great way of finding a lot of established professional artists. Many collectives and group shows are peer reviewed and will have undertaken a selection process to be part of the collective or group show. This tells you several things: the artist is highly regarded within their peer group. Their work has met a particular standard. The collective website is a secure environment to buy art.
I am a member of https://nuacollective.ie/ and I show my work in a number of group shows every year including https://www.bluehousegalleryschull.com/, https://www.westcorkcreates.com/ , https://lavitgallery.com/ https://www.westcorkartscentre.com/ , https://theloftgalleryclon.business.site/ and many others.
Tip 5:
Find and Follow an artist on Instagram
Another great source to find the perfect artist for and the perfect painting for you is on Instagram. Most of my Instagram following is made up of other artists that I love. It's a fantastic way of quickly scrolling through lots of work until something jumps out at you. It's also useful for keeping an eye on your favourite artist to see any new work from them.
This is a link to my Instagram page if you would like to follow me. https://www.instagram.com/lesleycoxart/
Sometimes just narrowing down the type of painting you like, a moody blue seascape, a relaxing muted landscape or more contemporary abstract can reduce an exhaustive trawl through thousands of photos. Googling artists near you is also helpful and supports your local artist community.
Good luck and if you would like to ask a specific question, I'm happy to help if I can at contact@lesleycoxart.com.
if you would like to subscribe to my occasional newsletter to hear about offers, sales and new work you can do this contact@lesleycoxart.com