So, I am starting a blog on my new website to introduce myself to you and so that you can get to know me and my process of painting a whole lot better.    I have never created a blog before so bear with me!  The plan is every month to give you tips on painting, framing, materials, choosing art and understanding art.   I will also offer in depth peeks into my process, decision making and creative ideas.   It will be light-hearted and fun based and I hope you enjoy it!   Please feel free to ask questions and make comments.
I live in West Cork in Ireland, about 9km west of Clonakilty in a little village with one shop, one pub, a church and a school.   Myself and my family moved here from Dublin in 2007, we have relatives in the area and had holidayed here for years, so when my husband got a job in Cork, we jumped at the chance of living here. 
We are surrounded by the most landscapes, beautiful rolling hills, lakes and forests but yet we are not far from the coast, about 15mins by car. So really it is an ideal location especially when looking for inspiration for a landscape painting!
I feel very blessed to have such beauty on my doorstep and it really is great for the soul. I painted mostly portraits when I lived in Dublin but as soon as we moved here, I could not wait to begin to capture my immediate landscape. It felt a bit daunting actually because it is so, so beautiful I felt – I can never do this justice. But I persisted and I found my style and most importantly I don't try to compete with nature, she's the star and I let her have her limelight.
When we moved to Cork, I began painting again in earnest. My late mother had taught me to paint and I had attended classes in Dublin, but after a few years in West Cork and when my eldest son was still only just 6, I made the huge decision to begin an art degree. I cannot tell you how scary it was. I was 44 with 2 children and a husband in a very challenging and busy job. Could I do it, was I mad to even try? Well, I don't know how I did it, but I did!
In 2012 I applied to DIT, Sherkin Island to do their BA in Visual Art (BAVA) and to my utter astonishment I was accepted. We began in Sept 2012. I had never been to college only night school to do an accountancy course so doing a BA was properly terrifying. One of the many reasons that the Sherkin Island BA appealed to me was it was a weekend course, Friday to Monday, which meant it wouldn't impact on the family too much. Also, Sherkin is an island off the coast of west Cork near Baltimore, which is about a 40 mins drive from my home, so theoretically I could travel up and down every day and not have to stay on the island, which some people chose to do. It would have been too hard on the family if I was away from home for three nights, I did try it but it didn't work, so I got the ferry every morning and evening.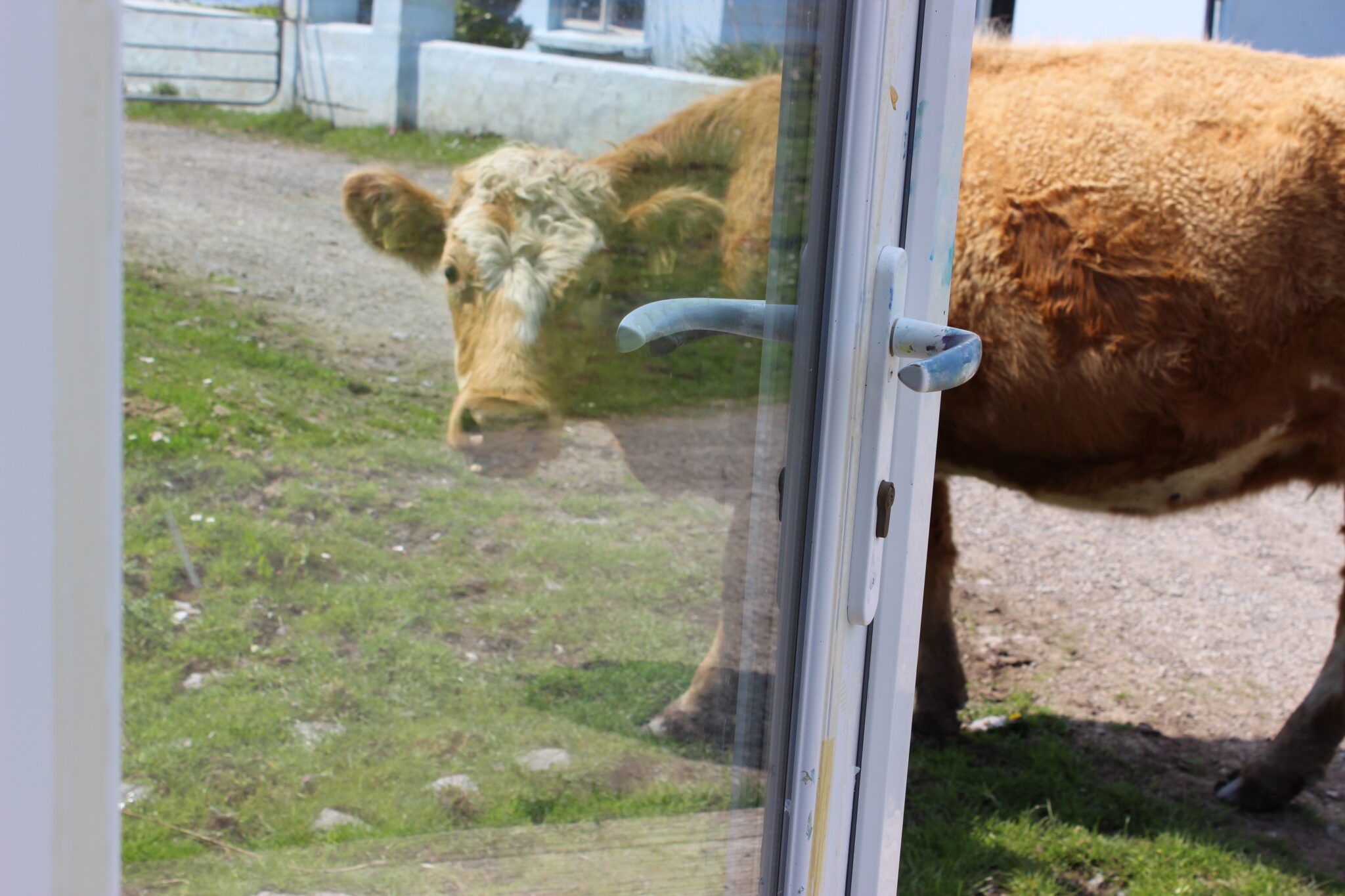 I will write more about Sherkin in other blogs because it was truly a fascinating and unique experience. I graduated in 2016 with first class honours and I truly could hardly believe it, it had all happened so fast. You would think I was sick of it and done with studying but in 2016 I applied to CIT, Crawford college of Art and Design to complete their MA in Art and Process. This was a condensed masters in one year which meant it was really intense and work heavy but at least it was only a year. Again, I was amazed to be accepted and I graduated in 2017. I will write more about my experiences in college in future blogs.
So now you know a little bit more about me and I will continue to write about my painting, my life, my process and anything that pops up in between.
Hope you enjoy the blog.